LA Flower District California Flower Mall Grammy poll picks Latin artist's top flower that captures their signature sound and style. CFM wholesalers are open Monday thru Saturday 4:30 a.m. – 4:30 p.m. and Sundays 5:00 a.m. – noon. for corporate event planners producing industry post show parties and Angelinos hosting house parties for the 56th Annual Grammy Awards.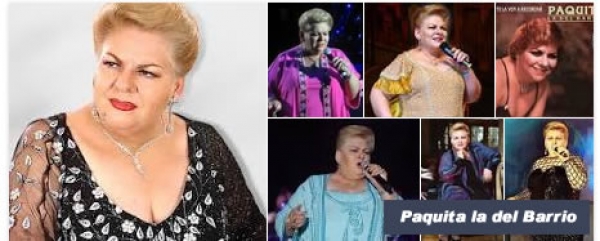 Los Angeles,California (PRWEB) January 25, 2014
"The Los Angeles Flower District California Flower Mall wholesalers and floral designer's poll recognizes the technical and creative achievements of all Grammy nominees in the Latin field. Each artist has a signature sound and style. The favorite flower polled for each artist captures their musical signature non-verbally, "says Hilda Jimenez, California Flower Mall operations director.
Best Latin Tropical Album
Marc Anthony's "3.0" which includes the hit "Vivir Mi Vida" – Passion flower – passion for life
Carlos Vives' "Corazón Profundo" which includes the hit "Volver a nacer" – Camellia – my destiny is in your hands
Sergio George "Sergio George Presents Salsa Giants" – Bird of Paradise – magnificence; this hardy tropical choice recognizes that most of these Salsa Giants are over 60 years old.
Best Regional Mexican Album
Joan Sebastian's "13 Celebrando el 13" – Gladiolus – you pierce my heart
Intocable "En Peligro de Extinción" – Rhododendron – beware
Paquita La del Barrio's "Romeo y Su Nieta" – Delphinium – boldness; this grandmother is a favorite of female audiences.
Banda Los Recoditos "El Free" – Gerbera – exuberant
Mariachi Divas De Cindy Shea "A Mi Manera," – Stargazer Lily – optimism and unlimited possibility; these LA Hacienda Heights girls have gotten more nominations than the rest of the worlds mariachi bands combined.
Best Latin Pop Album
Draco Rosa "Vida," a duets album that celebrates his recovery from cancer – Sunflower – turn toward the sun and live life fully
Frankie J's "Faith, Hope y Amor" – Protea – daring courage
Ricardo Montaner's "Viajero Frecuente" – Cosmos – joy in love and life
Aleks Syntek's "Syntek" – Hyacinth – Playful attitude
Tommy Torres "12 Historias" – Iris – inspiration, eloquence and charm
Beverly Hills investor Ramon Sanchez of QQ Café and Discount Edible Flower Bouquets is California Flower Mall's Grammy Awards insider. Sanchez, who has catered the Grammy's for years, is excited about the popular and talented Latin field this year. "It took decades for the Latin field to build to this level. This show is going to sizzle with talented competition in every Latin category – they're all winners, "Sanchez says.
About California Flower Mall
The Los Angeles Flower District California Flower Mall, located at 825 San Pedro Street, is one of the largest premier DIY wholesale flower marts in the Downtown Los Angeles flower market neighborhood. The eight block Los Angeles Flower District community is the largest concentration of wholesale flower markets and flower businesses in the U.S. It is located in the LA Fashion District Business Improvement District.
Contact:
Hilda Jimenez
(213) 488-1983
[email protected]