Last minute Valentine's shoppers' are racing to California Flower Mall's all-night marathon to buy top quality roses and flowers from the same source the trade shops, saving up to 70% off retail prices.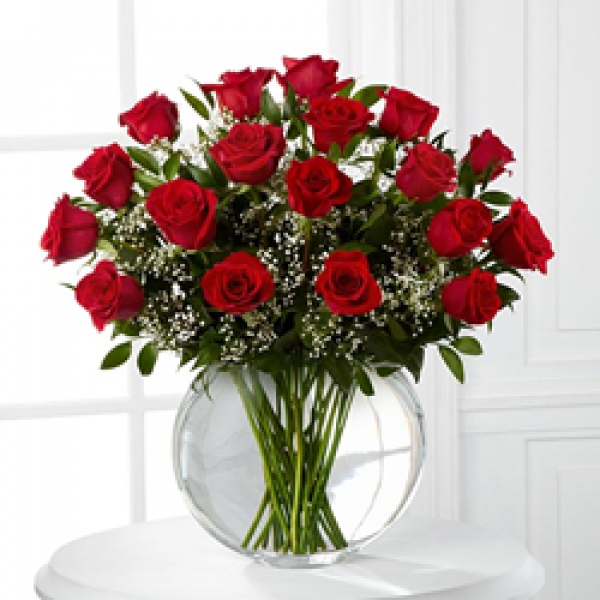 DOWNTOWN LOS ANGELES, CALIFORNIA (PRWEB) FEBRUARY 11, 2016
26,000 L.A. Marathon participants will arrive at Dodger stadium early on Valentine's Sunday to start the race. In another part of Downtown, thousands of last minute Valentine's rose and flower gift shoppers' race out after last call and before sunrise to California Flower Mall's all-night marathon in DTLA's 8 block Flower District.
"CFM is the only 45 vendor wholesale flower market that hosts a Valentine's weekend marathon Friday 4:30 am – midnight and 4:30 am Saturday –32 hours straight –to 7 pm Valentine's Sunday. California Flower Mall gives people the DIY option to buy top quality floral gifts wholesale to the public and save money – up to 70% off retail prices for some, and there is no admission fee" says Mark Chatoff, president and owner of CFM.
Vani Trogolo, CFM spokesperson offers tips to keep holiday flower gift prices in check without looking like you've scrimped. "Guys tend to prefer the wow factor of long stem red roses to express love for their sweethearts, but keep in mind that rich, premium grade, long stem red Valentine's roses imported from Ecuador and Columbia are in high demand – high demand equals higher prices even in wholesale flower markets." She suggests the new breed of long stem, big bud red roses from Mexico which closely resembles roses from Columbia and Ecuador in beauty, size and quality but cost less.
Trogolo offers these "stress less" tips to buy Valentine's blooms on a budget:
Women are easy to please when it comes to flower gifts. Studies show that 97% of women never forget flower gifts – it's not possible to make a mistake
Come before 7a.m. or after 8 p.m. to beat the traffic
During daytime bike or park near the freeway and use Lyft or Uber to get to CFM
Plan routes away from the LA Marathon street closures
Bring cash for the best prices
Bargaining is acceptable and expected — get multiple purchase discounts when buying 2 or more
Choose her favorite colors, not just red
People see just as many smiles with gifts of spring tulips, gerbera daisies, colored roses or rose bouquets mixed with other flowers
Add a few tuberoses for a seductive fragrance that is said to be an ancient aphrodisiac
Give her the same flowers that you had at your wedding
Prices drop drastically on Valentine's Day afternoon but red roses usually sell out early
About California Flower Mall
The California Flower Mall, located at 825 San Pedro Street with parking at the 824 San Julian Street entrance, is one of the largest DIY wholesale flower markets in the 8-block Downtown LA Flower District trade community — the largest concentration of wholesale flower markets and flower businesses in the U.S. It is located in the LA Fashion District Business Improvement District.