CFM Petalers Rose Shortage Survey and Tips for Managing Holiday Price Hikes
Currently, the nationwide demand for flowers is outstripping the supply significantly. Many corporate wholesale florists are seeing unprecedented shortages in every category of floral product. Growers are just getting back on their feet after production came to a screeching halt in early 2020 – they are currently replanting and staffing up, but it does take time. According to Mark Chatoff, president and owner of California Flower Mall flower market in Downtown Los Angeles' 6-block Flower District.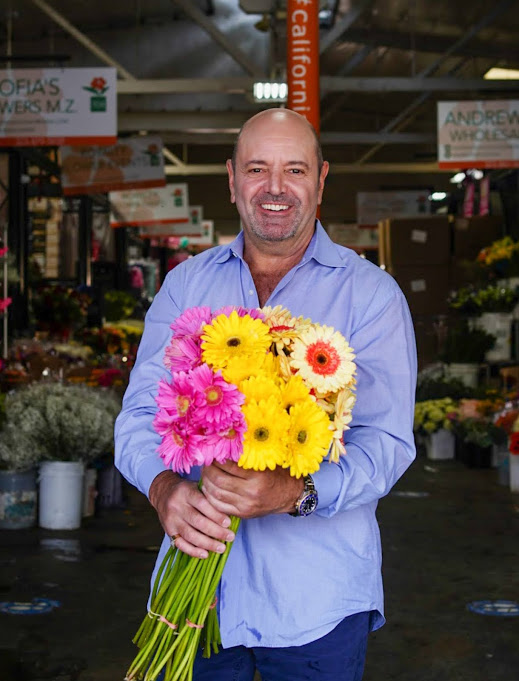 (Mark Chatoff, president and owner of California Flower Mall)
"The floriculture sector is not alone when it comes to pandemic related shortages and the steep price hikes accompanying them. Lumber, computer chips, fuel and an array of other industries are experiencing this challenge. Demand exceeds supply due to:
• Reduced Production
• Logistics Bottlenecks
• Increased Flower Demand
Chatoff states, "The critical agriculture supply chain is a big engine to turn-on and off. Many rose and flower farms went out of business, or experienced multiple shutdowns that reduced crop production. Air transportation and import logistics came to a halt during the early stages of the pandemic. There were very few passenger or cargo flights from South America. Airport and customs operations were closed or understaffed. Farms and exporters were literally plowing tons of flowers into thousands of dumpsters because they could not get them out of the country to distributors on the ground in major markets like LA.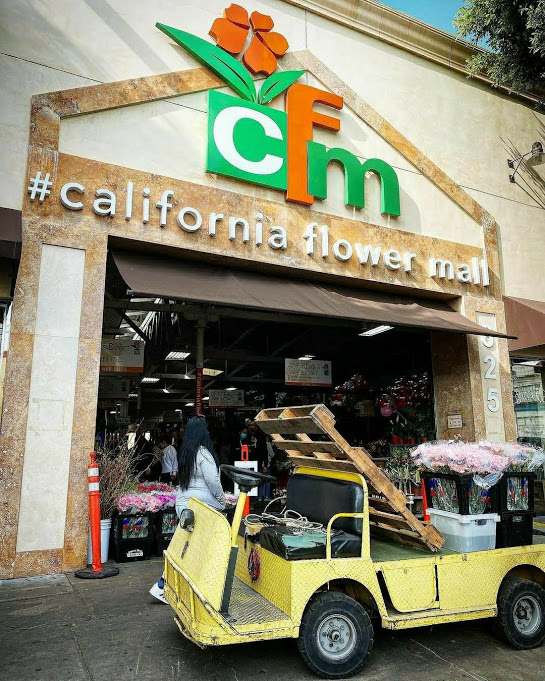 CFM flower market businesses reopened as an essential agriculture business four days before Mother's Day 2020. They couldn't get product deliveries and they ran out of flowers. We were crushed with demand that couldn't be filled. The pandemic increased demand for flowers. People needed the comfort and mood boosting magic flowers give us in times of stress, joy and sorrow.
This year, the CFM flower business survey revealed that businesses are encountering intermittent shortages, but not on the scale that the corporate wholesalers are experiencing nationally. They're seeing steep price hikes. Before the pandemic, rose prices would typically increase 25 percent for flower holidays. What they're reporting now is 35-45% increases which are likely to continue after Mother's Day and Dia De Las Madres. CFM petalers have adapted by ordering 40 percent less rose and flower products. Unfortunately, they still have to charge higher prices. The silver lining for CFM flower market businesses, unlike national wholesale florists, is they are can source blooms from a wide network of local growers, including Mexico. Ecuadorian roses are being delivered. Are consumers willing to pay higher prices? We won't know that until after the two holidays.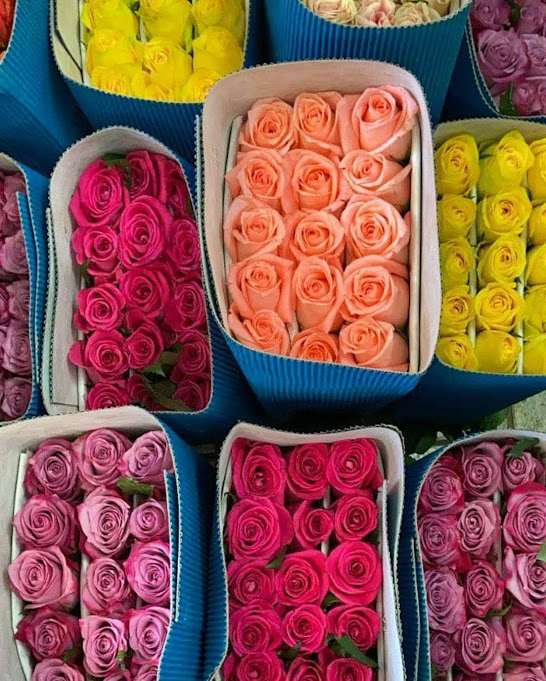 What's important for people to know is CFM small businesses are not to blame. They're the foot soldiers in a long delivery chain from farms to families; they appreciate customers' continued support and patience. We will have plenty of beautiful cut roses, flowers and arrangements for every taste, style and budget," he concluded.
CFM Tips for Managing Holiday Price Hikes
Emphasize color instead of flower type when filling orders
Big blooms create big impact, a bouquet of sunflowers is a joyful and long lasting option
Use roses and more expensive blooms to compliment, not compose an arrangement
Locally grown, in-season blooms are the best deal. Lilacs and ranunculus are bountiful now
Mexico produces a magnificent Ecuadorian rose look-a-like. They are the least expensive rose because they have a shorter ride to market and their vase life is a few days shorter than their Ecuadorian and Columbian cousins
Consider a flowering orchid or indoor plant gift
About California Flower Mall
The California Flower Mall flower market is located at 825 San Pedro Street and 824 San Julian Street. CFM is a mid-size wholesale flower mart in Downtown LA's 6-block Flower District. Admission is free to the trade and public. No member badge or resale license is required to enter or purchase flowers. CFM is pet-friendly. Amenities include convenient onsite parking, an ATM, casual patio dining and customer restrooms. LA's Flower District is the largest concentration of wholesale flower markets and florist businesses in the U.S. It is located in the LA Fashion District.