California Flower Mall bargains bloom 24/7 with last minute Mother's Day flowers. LA wholesale flower district pros give tips to help budget-wise shoppers save a bunch on flower gifts for moms.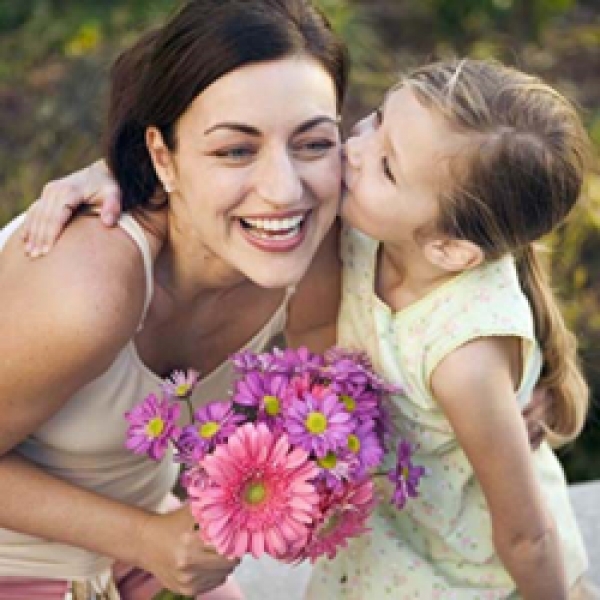 Los Angeles, CA (PRWEB) April 30, 2014
California Flower Mall's Bargains Bloom 24/7 with Last Minute Mother's Day Flowers: Insider Secrets to Buying Wholesale Flowers
California Flower Mall bargains bloom 24/7 with last minute Mother's Day flowers. Los Angeles Flower District insiders tell how to save up to 70% off retail prices on Mother's Day and Dia de las Madres flower gifts.
"To our knowledge were the only Downtown LA wholesale flower district market open 24/7 from 4:30 a.m. Friday May 9 through Mother's Day May 11 at 7 p.m.," says Mark Chatoff, California Flower Mall president
"Basically it's the Christmas of flower holidays — Mother's Day and Dia de las Madres are the biggest, busiest flower giving holidays of the year so CFM wholesalers open late week nights and round the clock for the floral trade and DIY shoppers," Chatoff says.
Dia de las Madres celebrated on May 10 is Mother's Day in Mexico and other Latin American countries. Many Los Angeles Latino families honor their mothers according to Mexican customs.
"Lavishing mothers with Dia de las Madres flowers is a Mexican holiday custom that continues in the U.S.," says Hilda Jimenez, CFM operations director and Mexico native.
"Flower vendors here expect to do 25-40% of their annual transactions during the Mother's day and Dia de las Madres holiday, it's more crowded, so bargain shoppers need a simple plan to get cheap wholesale flowers for all the moms in their life," Jimenez advised.
Here are CFM leaders insider tips to save on flower gifts for mom:
Who – Who's on your mother's day flower list? When buying bouquets for mothers, wives, grandmothers, relatives and you, remember bargaining is accepted. Ask for a volume discount or offer a lower price.
What – Lower cost flowers don't need to look cheap. Select the same color flower and add lots of green ferns to fill out the bunch. Yellow flowers are joyful. Pink often means gratitude. Most bouquets are generally less expensive than arrangements. Bring cash.
Where – Los Angeles' flower district has grown from 2 to 8 blocks. There's hundreds of vendors in 5 wholesale flower markets and hundreds more sidewalk floral stores. California Flower Mall has 45 vendors. It's free to the trade and public. Other markets charge admission.
When – Early birds buying before Friday or before 8 a.m. through Saturday will find easy parking and the best selection. Night owls or those bringing moms to pick their own will enjoy strolling California Flower Mall Friday or Saturday night. CFM is a procrastinator's paradise on Mother's Day Sunday until 7 p.m. Prices drop Sunday afternoon, so does selection.
Wholesale or Retail – Not all flower vendors offer wholesale to the public and discount prices. First timers are advised to shop around because retail florists and wholesalers can be side by side. Wholesale to the public vendors tend to sell at deep discount prices. Cash and carry florist arrangements, though typically less expensive than neighborhood retailers, are comparatively more expensive than wholesalers.
Mother's day is the second largest retail holiday of the year after the winter holidays according to the National Retail Federation of Retailers.
About California Flower Mall
The California Flower Mall, located at 825 San Pedro Street, is one of the largest premier DIY flower marts in the eight block Los Angeles Flower District community. Downtown LA is home to the largest concentration of wholesale flower markets and floral businesses in the U.S. It is located in the LA Fashion District Business Improvement District. Hilda Jimenez is an elected member of the LA Fashion District Business Improvement District Board of Directors.
Contact:
Hilda Jimenez
(213) 488-1983
[email protected]