CA Flower Mall Women Business Owners Share Pandemic Survival Tips
Eight Latina women flower entrepreneurs share what they did or are doing to support their businesses survive the shifts and turns of the pandemic.
"Though nearly every aspect of our lives has changed this past pandemic year, the basic needs of business haven't. As the pandemic roared through Southern California, these 8 California Flower Mall female leaders found ways to pay the bills, their employees, and keep operations afloat despite a 180 degree shift in the floriculture sector. These CFM "Momprenuers" rose to the occasion, took the unexpected challenge to expand or innovate and ran with it," says Mark Chatoff, owner and president of the CFM flower market.
Here's how they are doing it – and what they learned: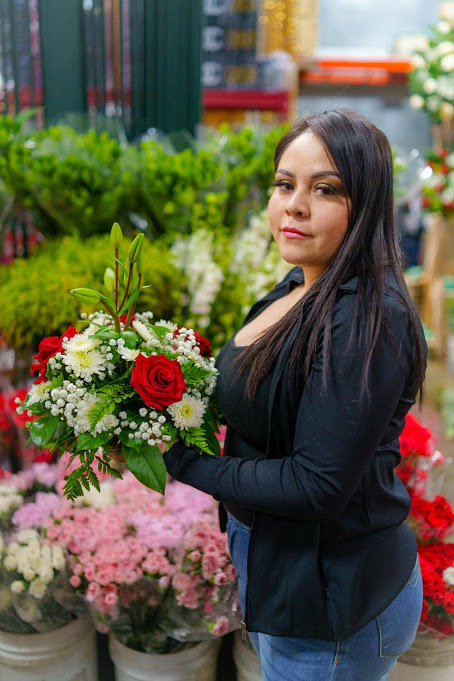 Liz Paton – Founder & Owner – Liz Flowers LLC CFM 123-125
"The pandemic helped me take a hard look at what is most important. I looked at what can and cannot work during pandemic times and made adjustments in my business and my personal life. Self-care has become much more important to me. Staying safe and healthy allows me to work hard and think clearly about my wholesale flower business. I was fortunate, I had savings and most of the farms I work with stayed in business and kept producing. There have been logistical issues with imports which we hope are behind us. We're working with more local growers and are emphasizing in-season flower standouts. This week it's lilacs."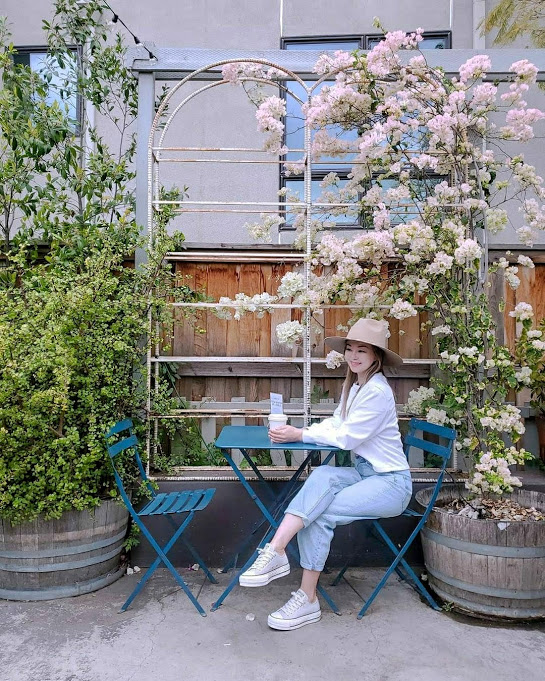 Amber Kim – Founder & Owner – Moon Atelier LA CFM 822
"People need the calming vibration house plants create during uncertain and stressful pandemic times. Plant life brings nature indoors, at a time when we were spending so much time at home. I opened a second location at California Flower Mall during the pandemic to meet demand. Our wholesale and retail premium orchid, indoor and outdoor plants and home décor business is strong and doing much better than projected. New corporate and business clients came to us for social distancing plant installations and for outdoor patio dining décor. We're very pleased to meet new floral trade customers adding plant lines in their stores. Many of these new opportunities came to us because we're strategically located in CFM which was open as an essential business during the pandemic."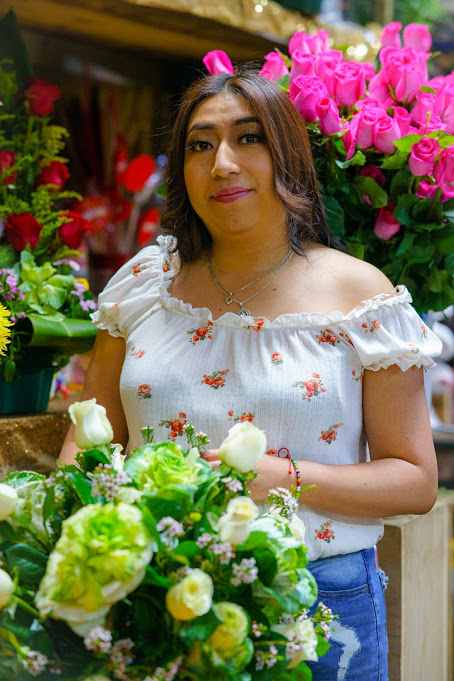 Ellie Cazares – Co-founder & Co-Owner – MC Wholesale/Cazares Flowers CFM 112
"The sooner you adapt to the new reality, the faster you will be able to tap into your creativity and find new business and new ways of supplying flowers. Flowers are our constant companions in joy and sorrow and our flowers comforted far too many families this year. Thank goodness for the celebrity rose bear craze. People young and old needed something soft and cuddly during these difficult times. The colorful "celebrity" flower bears are a popular upsell item for florists and flower retailers."
Leticia Rivas – Founder & Owner – Azucena's Flowers CFM 113-115
"I expanded and consolidated my business location, and my team. We improved our presentation on the market floor and in social media. I continue to focus on offering the finest wholesale cut flowers and roses. I expanded my local supplier network and offer a wider variety of in season flowers. My advice is to keep your financial records in order and apply for everything open to small, minority, women owned businesses. A business line of credit helps to breathe easier during slow, uncertain times.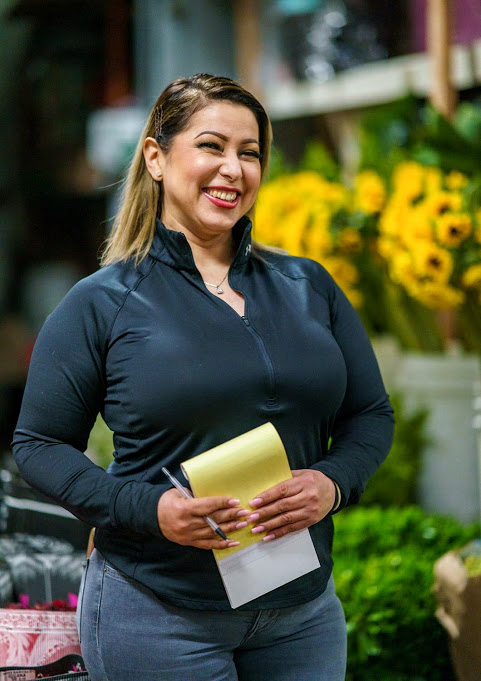 Laura Coria – Founder & Owner – JJ's Wholesale Flowers CFM 107
"I count my blessings on the darkest days and try to keep an attitude of gratitude in everything I do. I am grateful that my family and I are healthy. We took all the precautions, including getting fully vaccinated as agriculture workers with the help of the CFM management team and the LA Fashion District. When sales are low I remind myself that I get to open my business tomorrow and do better. So many business owners couldn't open. It is a gift that flower markets were open as an essential business through the pandemic."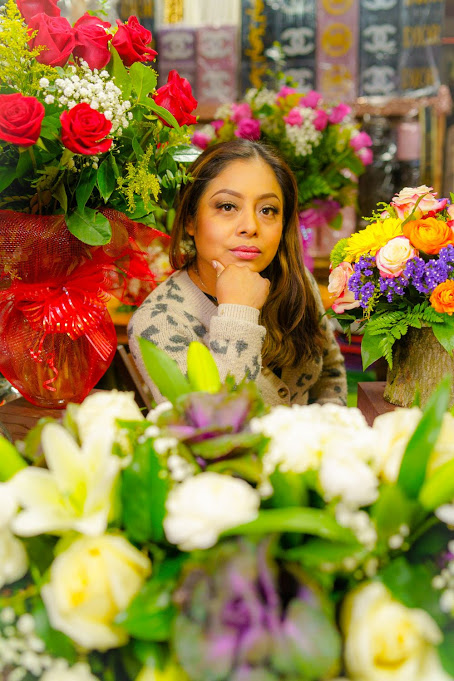 Nayeli Jimenez – Co-founder & Co-owner – Royalty Flower Events CFM 106-108
"Sadly, funeral services replaced weddings and parties during the pandemic. It kept my business alive. It's an honor and an art form doing sympathy work for families. Funeral flower designs are equal parts art work and heart work. Last winter, my heart hurt for weeks as our team created hundreds of funeral crowns for our Latino brothers and sisters who lost so many loved ones to Covid-19."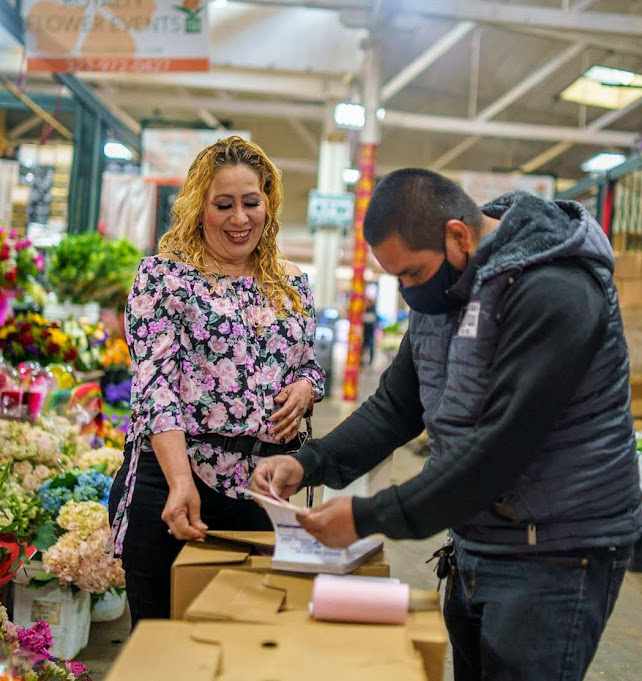 Magdalena Azucena – Owner – Sofia's Flowers CFM 104
"I did more with less. In the downtimes, I experimented with new ways to merchandise products in a small space. This is a visual business. Beautiful displays have a big impact on cut flower sales."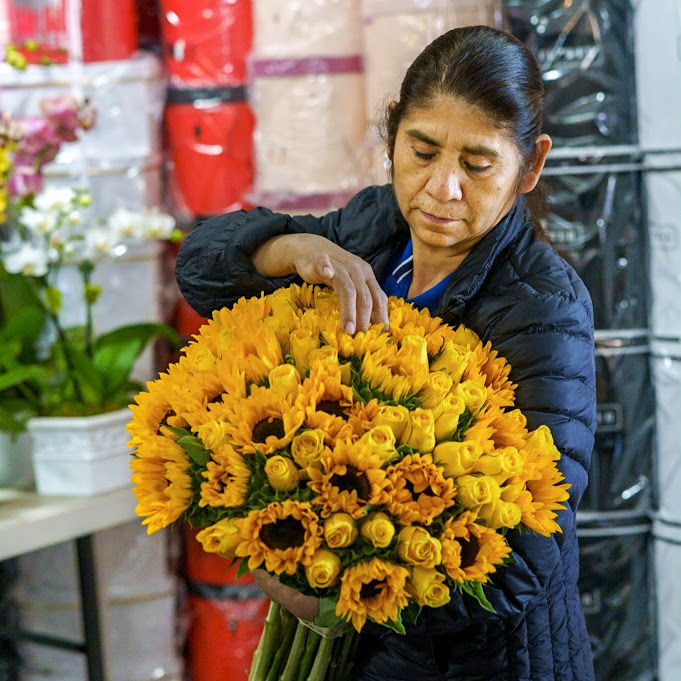 Francesca Sanchez – Founder & Owner – Andrews Wholesale CFM 110-103
"Take time to see yourself on the other side of this difficult time. The flowers remind me every day they had to push through the darkness of the soil to bloom beautifully. I learned the power of social media during the pandemic. I saw how a top quality Instagram photograph of a bouquet created new customers and revenue. Social media takes time, talent, quality and consistency. I assigned the day-to-day responsibility to an employee who is good at photography and is willing to learn to get better at it."
"These CFM Momprenuers have worked two jobs through the pandemic: home schooling their children and running their essential businesses. Their response to this time of uncertainty teaches us all that few crises, no matter how devastating, can stop these hardworking CFM female business owners from being successful. Now more than ever people need the healing power of flowers in their lives," Chatoff concludes.
About California Flower Mall
The California Flower Mall flower market  is located at 825 San Pedro Street and 824 San Julian Street. CFM is a mid-size wholesale flower mart in Downtown LA's 6-block Flower District. Admission is free to the trade and public. No member badge or resale license is required to enter or purchase flowers. CFM is pet-friendly. Amenities include convenient onsite parking, an ATM, casual patio dining and customer restrooms. LA's Flower District is the largest concentration of wholesale flower markets and florist businesses in the U.S. It is located in the LA Fashion District Business Improvement District.
###