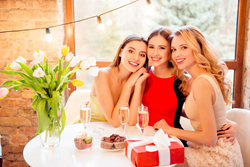 Women across the country are embracing a ladies-only spin on Valentine's called Galentine's Day, a celebration of female friendship. California Flower Mall flower petalers open all night Galentine's Day for ladies celebrating ladies and budget-minded Valentine's flower shoppers.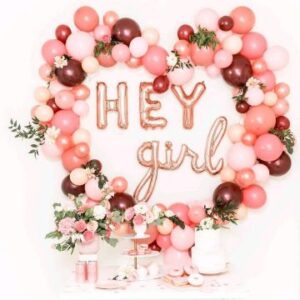 Photo Credit: cakeandconfetti.com
The week of love is here and women are celebrating Galentine's Day as part of it. Downtown LA's California Flower Mall wholesale flower market opens all night Galentine's Day – Wednesday, February 13th – with thousands of fresh flower arrangements, bouquets, cut flowers, and plant choices for budget-wise women celebrating their gal pals and shoppers buying Valentine's flowers direct from the flower market source.
Galentine's Day continues to gain mainstream momentum according to a report by the Wall Street Journal, NPD retail analyst Marshal Cohen estimates the Galentine's phenomenon could raise Valentine's Day revenues by as much as 20% in the next three years.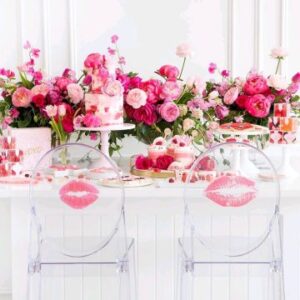 Photo Credit: Blacktwine.co
"Rather than taking the place of Valentine's Day, Galentine's Day updates it. The holiday acknowledges today's empowered woman – she's not defined by her relationship status. Floral trade reports show women have always given flowers to other women in their life for Valentine's Day. We love how this distinctly pink celebration is brightening up the holiday color palette. It emphasizes self-care, recognizing our female friendships are as important as our romantic ones, and they deserve a special day to be celebrated. I think this is why so many women are connecting with Galentine's Day," says Vani Trogolo, CFM spokesperson.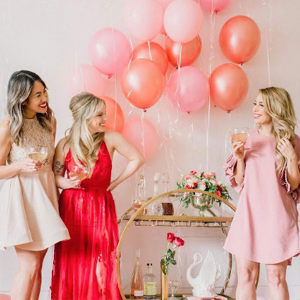 Photo Credit: Lapetitenob
Trogolo offers these Galentine's week floral self-care tips:
 Celebrate you with a beautiful flower arrangement! We don't need to wait for a romantic partner to do it.
Visit CFM before or after work on February 13 with your BFF to select Galentine's Day flowers for you, your friends and loved ones
Organize a flower crown workshop led by a CFM designer at home or work for you and your gal pals
Host a catered breakfast at CFM's QQ Café and invite guests to pick their own flower bouquet
Meet for drinks and order a Galentine's flower delivery for everyone in the group
Give you and your friends the time and space to relax into the celebration – resist the need to make it happen on the calendar day if the weekend would be easier. Flower market prices will be a better bargain on the weekend.