The Chinese New Year Spring Festival starting this weekend is a chance to clear the air in homes and offices with the help of air purifying plants to ring in the 2017 year of the rooster. California Flower Mall petalers' wholesale plant prices get a cock-a-doodle-doo from bargain shoppers.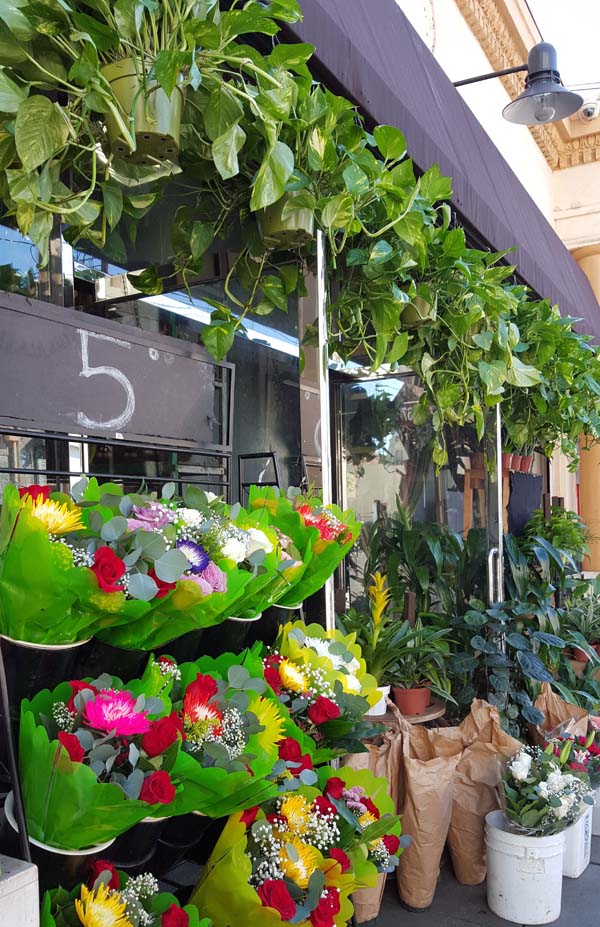 The Chinese New Year Spring Festival beginning this weekend is a chance to whisk away the post-holiday blahs and harness the energy of a happy, healthy, wealthy 2017 year of the rooster with the help of affordable air purifying plants from DTLA's California Flower Mall petalers.
Roughly one-sixth of the world population observes the Chinese New Year Spring Festival according to The Telegraph. It is the most important celebration in Chinese culture, a time of family reunions, traditional foods and the use of ancient Feng Shui practices to harness the positive energy of the coming year and cure the negative aspects. House cleaning, clutter clearing and home and office décor updates areFeng Shui traditions almost universally practiced to prepare for the New Year. Feng Shui, literally translated as wind and water, is the Chinese art of placing objects in home and office environments. The goal of Feng Shui is to attract, direct and nourish the energy flow inside homes and offices in a way that supports a good flow of energy and balance in the physical and fiscal health of people's lives, homes and businesses.
Feng Shui expert Rodika Tchi says, "Lucky bamboo and money tree plants are often connected to attracting energies of health, wealth and good fortune. After cleaning and clearing clutter for the Lunar New Year beginning January 28, place 2017 Feng Shui tips and cures on February 4th. We use the healthy, vibrant energy of plants to bring the outdoors in and create healthy, balanced spaces for ourselves. Air purifying plants as defined by NASA research in the early 1980's, help to clean indoor air pollution which is much worse than outdoor air pollution."
Tchi suggests five easy to care for air purifying plants to create home and office health, wealth and harmony:
Golden Pothos – detoxifies indoor air
Dracaena Janet Craig – removes trichloroethylene
Areca Palm – removes indoor chemical toxins
Boston Fern – removes indoor air pollutants particularly formaldehyde
Peace Lily – removes alcohols, acetone, trichloroethylene, benzene, formaldehyde
"We wish all that observe the Chinese New Year a healthy, prosperous 2017. Fresh, lush easy care air detoxifying plants are affordably priced and widely available from several of California Flower Mall's 30 flower vendors. An even wider variety of indoor plants are available at CFM's 5000sf Choi Orchids nursery, "says Mark Chatoff, owner and president of California Flower Mall.
About California Flower Mall
The California Flower Mall, located at 825 San Pedro Street with parking at the 824 San Julian Street entrance, is one of the largest DIY wholesale flower marts in the eight block Downtown LA Flower District trade community — the largest concentration of wholesale flower markets and flower businesses in the U.S. CFM is open 7 days a week to the trade and public. No admission fee is charged. See https://californiaflowermall.com for more details.