Cold Chain Freshness
Having the freshest flowers for our customers is our number one priority. All of our flowers have been delivered to our Vendors through a temperature-controlled supply chain, referred to as Cold Chain Freshness.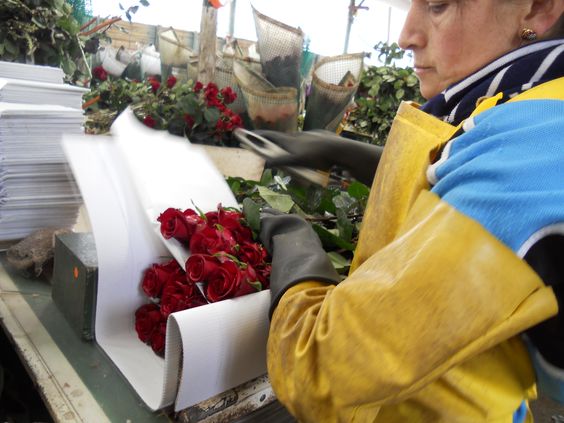 How Flower Freshness is Protected
Flowers are fresher at the California Flower Mall flower market because vendors carefully store flowers at 41F in walk-in coolers behind their showrooms. The term cold chain refers to the transportation of temperature sensitive products, such as flowers, along a supply chain using thermal and refrigerated packaging methods. Key to the success of the cold chain is logistical planning to protect the integrity of these shipments. For cut flowers and potted plants (except for tropical species) to survive and arrive looking their very best, they should be cooled rapidly to proper temperatures (normally 33-35 F) and maintained at appropriate temperatures (no higher than 41 F) throughout the cold chain.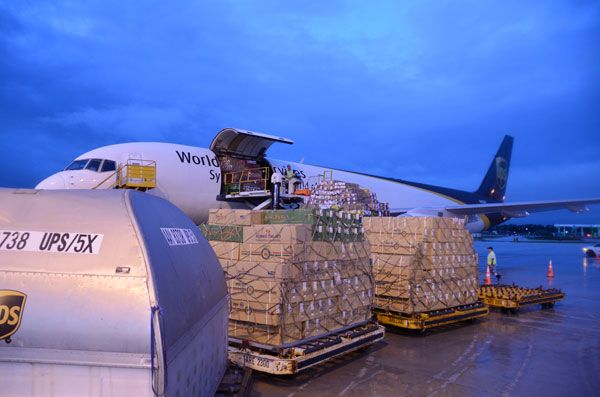 Cold Chain Flower Packaging Methods
Some flowers are sent packed flat in boxes. This enables large amounts of flowers to be packed in small spaces like aircraft holds. Other flowers cannot survive for long periods out of water such as orchids, gerberas (gerber daisies) and "Nymphaeaceae" water lilies. These are either sent with their own sealed water container (called picks) on each stem end – for more expensive or  tropical flowers – or are transported in buckets of water (this method of transport in water is often referred to as "procona"). The latter method extends the life of flowers and reduces labor time as flowers are ready for sale, but also reduces the amount of flowers that can be transported as they are much heavier than dry-packed flowers so air transportation charges are higher.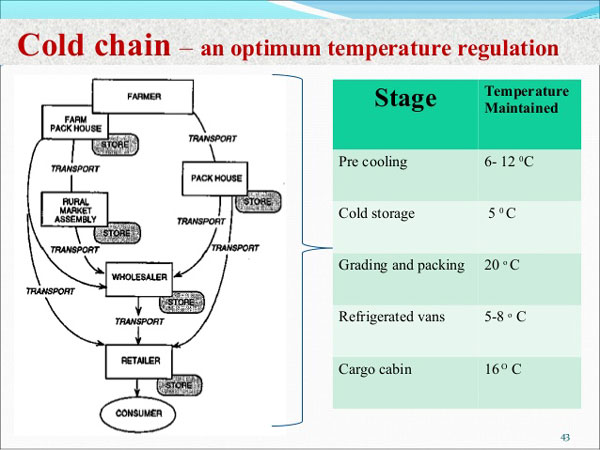 Fresh Flower Distribution Channels
Flowers take a number of routes to the consumer, depending on where they're grown and how they're to be sold. Some growers cut and pack flowers at their nurseries sending them directly out to the consumer by mail order. Some flowers are sent to packing companies, who grade the flowers and arrange them in bunches for sale to supermarkets or to deliver by mail order. Some flowers are graded and sleeved by the growers and sold at wholesale flower markets (such as the California Flower Mall); the wholesalers then sell them to florists who condition and arrange the flowers for the consumer.
Where Flowers Come From Today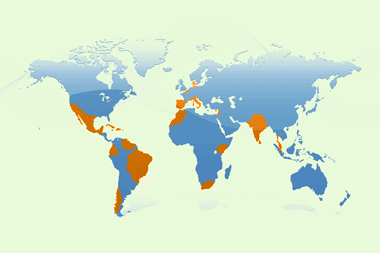 Experts state that the floral production focus has moved from traditional growers to countries where the climates are better and production and labor costs are lower. This has resulted in a paradigm shift in the floral industry. The Netherlands, for instance, has already shifted attention from flower production to flower trading, though it continues to play an important role in floriculture genetic development. The new centers of production are developing countries like Ecuador, Ethiopia, Kenya, Colombia and India. Other players in this global industry are Israel, South Africa, Australia, Thailand and Malaysia. New Zealand, due to its position in the Southern Hemisphere, is a common source for seasonal flowers that are typically unavailable in Europe and North America.
In Africa, Kenya is the largest exporter, supplying a large percentage of Europe's flowers. In South America, Colombia is the leading flower producer and exporter accounting for 59% of all flowers imported to The United States in 2006. The United States imports 79% of its flowers. Ecuador has become, in recent years, the leading South American rose producer. Ecuador is known throughout the world for its high quality, large headed roses — a product of the year-round spring like temperatures of rose farms located in the high altitude Andes Mountain Range.